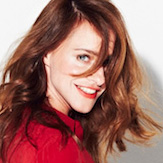 Justin Leone: basics – if I had to start from scratch
Justin Leone is the incredibly well-dressed Canadian that has the wine world talking.
He is a dandy, a rock musician and chief sommelier in Germany's most popular Michelin star restaurant, the
Tantris in Munich
(Tantris got another 2 Michelin stars in 2017). The trained musician and "wine outsider" is responsible for the Tantris wine cellar since 2011. In 2013 he received the title Sommelier of the Year at the "Leader of the Year" awards. Today, the 35-year-old is also a member of the jury at the German television show "Masterchef" on Channel Sky 1 (Mondays, at 20:15) and co-owner of the Hamburg-based accessories label "
Gentleman's Agreement
". As if all this activity was not enough, in less than a year he will be opening his own restaurant in Munich, which he will run in parallel to his activity for Tantris. The concept will be around barbecue, rock 'n' roll and good wine. When I met up with Leone, he had just returned from his BBQ research trip to the States, so I cut to the bone: If all your carefully chosen, favourite clothing items and accessories were to suddenly disappear, what would be the things you would get for yourself?
Justin Leone on his favourite staple items
1. The blazer
For a good business suit the first stop is always Savile Row. But no one, really no one rocks the casual/cool/classy look better than the Italians. My current favourite is a new discovery, which will definitely make it big, so keep an eye for
Mulish
(at a
Wormland
near you, for instance)! The brand avoids either extremes of the stark eccentricity of Etro or the Spartan conservatism of Zegna. The cut is flattering to one's figure whereas the colours and design are simply sexy!
Blazers by Mulish
2. The suit
In the right suit, a man can feel like a million bucks, invincible and giant tall. Of course, a custom-made suit costs more in price (and time!) in comparison to the throw-away piece hanging at the H&M rack, but there's simply nothing that cheats the feeling of wearing a perfectly made, impeccably fitted suit. In such a suit one carries himself differently; you speak and decide with more authority. You radiate confidence which is perceived by others like a magnet. People feel the need to get to know you better because you are obviously someone well-versed, you make educated decisions and you only choose to go for the best. In Munich I rely on
Stefan Sicking
(above image) in the Schwabing area, whose style I would describe as Savile-Row-meets-Neoclassicism. For a more relaxed, Italian mismatch look,
Dieter Betz
(image below) is one of the best. When I'm travelling, I turn to Herr Von Eden.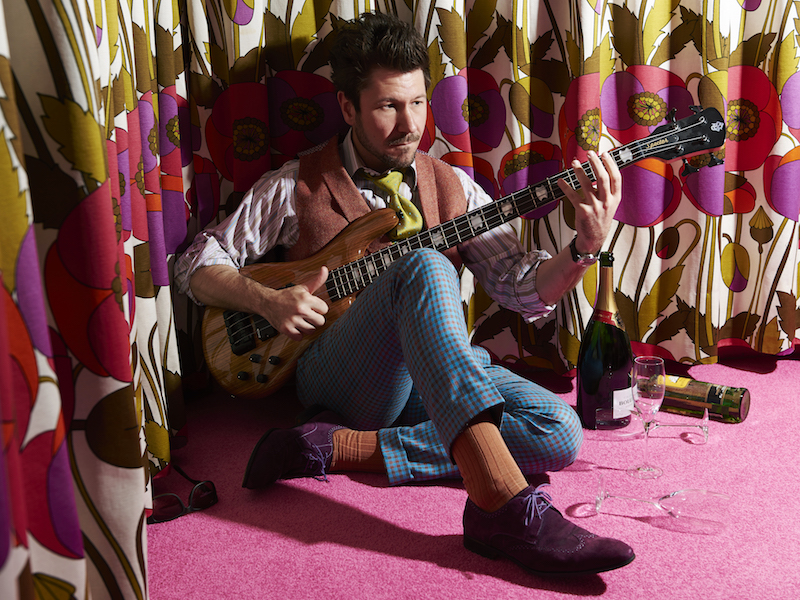 3. The jeans
There's no better way to feel like yourself than putting on your old reliable pair of blue jeans that fits exactly right. These jeans have been with you through the good and the bad; wearing them you've been lovesick, on cloud nine, you've experienced the highs and the lows, the successes and the defeats. They were always there for you. For me, these are a lovely soft caressing pair of Drykorn Jeans, that I've had for quite a while. Ludwig Beck offers them in many cool colours, shades, cuts and styles, there's a pair for everyone! And it's totally alright to wear them until they fall apart.
4. The traditional costume
There are three facts in life: death, taxes and the fact that every Oktoberfest our city turns into a shit show. The so-called Oktoberfest Wies'n can also be fun and - let's face it - when it comes to international business, it is really the place for closing deals and top client entertainment. The cultivated host best incorporates the Wies'n spirit as the epitome of Bavarian elegance. In so doing, your guest will hopefully go away with a bit more than just dirty puked-on disposable lederhosen that end up as Halloween costumes in American closets. The traditional costume is part of everyday life in Bavaria and as such, it should be a tidy and neat traditional outfit, for newcomers too. There's a lot more to this attire than the three chaotic weeks of Oktoberfest. I recently discovered
Purple Angels
– not your typical old-school designer but one with a modern concept that appeals to a younger, successful and informed audience. I love wearing their waistcoats with a suit or jeans.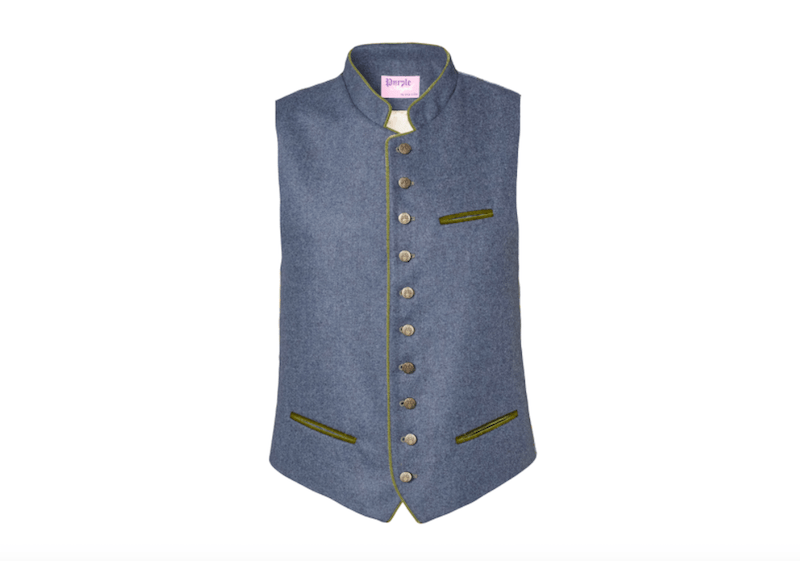 5. The accessories
You might think I exaggerate but I wouldn't have involved myself with the brand "
Gentleman's Agreement
" had I not previously been a big fan of their products. Accessories are essential because the devil is in the details. There's still a long way to go until we men get it: a statement tie, a hint of colour showing underneath the trousers that makes the shoes pop, or a pocket square can bring the whole outfit together (without necessarily matching accessories). Perhaps you can also add a stick pin or a flower on the lapel. It's the details that separate the winners from the losers. I don't speak out of arrogance but based upon my own sense of taste. The kind of taste that runs in your veins and is visible head to toe, so show your taste! On the
Gentleman's Agreement homepage
you can find handmade items made in Hamburg. Clip-on bow ties are a sweet accessory for a five-year-old but not for a grown man! Learn how to tie a bow tie already!
6. The hair styling product
In Munich, the one thing more tiresome than seeing uniform bankers marching down Leopoldstraße at the crack of dawn is their equally if not more uniform hairstyle: greasy sleek combed back and frozen in place saying "I'm a jerk, so you better hope I haven't put anything in the drink I bought for you". I prefer to use the Sumotech paste by Bumble and Bumble for a natural hold and a matt finish. it moves with you throughout the day. But it does need practice to bring it to the "I just-had-sex" look.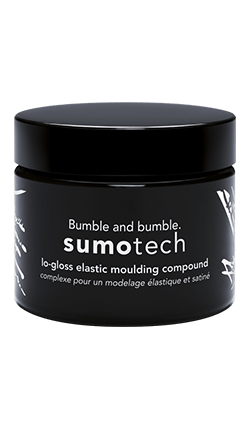 7. The skincare
Young people and especially men think of themselves as invulnerable, until it is clearly too late. The signs of crow's feet around the eye area become permanent, the once fine lines on the forehead become deep seated furrows and the skin has a lot less of its infamous "glow". Of course, every now and then, men too, can fall into the fountain of youth of men's cosmetology (without going into excess). Otherwise, the products I use are the Face Cleanser, Facial Fuel, Eye Defense, Shaving Cream & After Shave Balm, all by Kiehl's.
8. The sunglasses
These sunglasses even have my name (Justin), but I had no idea when I first saw them on Elvis Costello – I just really wanted to look as cool as he did with his sunglasses. Then I came across the classic Ray Bans with the tortoise finish and those did it for me. It was only afterwards that I realized the line is called Justin. We could say it was karma. If you consider that my job has to do with the consumption of alcohol, it's no surprise that I lose sunglasses the way other people lose pens. So, apart from style I also take into account the value-for-money ratio, if I have to buy a new pair every two months.
9. The leather jacket
Whether you see yourself as an easy rider type of guy or punk rocker, none of us stands a chance next to legends like Brando or the Ramones if you don't have one of these: "The Classic Perfecto Horsehide Leather Biker Jacket" from New York's oldest leather jacket manufacturer
Schott NYC
– the original of coolness. If you buy the Horsehide jacket for yourself, it will be the coolest item your kids, grand kids or great grand kids will inherit, because these jackets last forever.
Cult leather jackets Schott NYC:
10. The shoes
Women love shoes, buy them in tons and wear them with pride. So, why is it that men think that women don't notice or value our shoes? A well groomed man with a good pair of shoes becomes the diamond in the rough. So, go ahead and treat yourself to a glorious romantic as well as practical Italian shoe designer! Magnanni offers styles in several colours, from the classic earthy tones to turquoise, violet and baby blue (available at Oberpollinger or online in the links below). Plus they offer a variety of leather qualities with all kinds of shoelaces or a monk strap. And of course matching belts!
11. The watch
Similarly to hairstyles, men in Munich are equally unadventurous when it comes to their wrist watches too. All men carry the same darn Rolex Deepsea, Submariner or GMT Master. Don't get me wrong, Rolex means quality, no doubt. But we're talking about diving watches and sports watches on the wrists of investment consultants. Unless they take off during their lunch break to some island beach to repair an oil drill, these bulky metal sport watches are a total mismatch for their elegant suits. I personally prefer a sleek Master Control World Time by Jaeger-LeCoultre. It stays casual and practical making a subtle gentleman statement.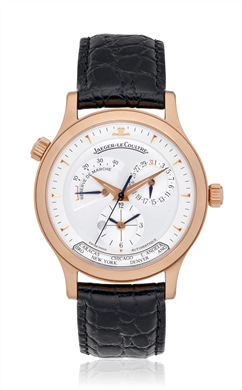 Photos by: Justin Leone, Mike Krueger