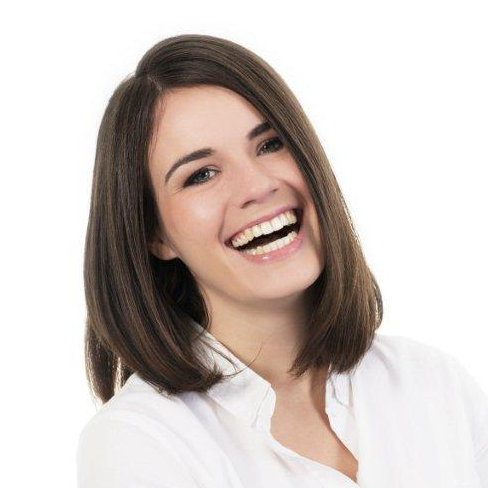 6 beauty hacks that will make your life easier
How do you put flip flops on without smudging your nail polish? 6 Smart solutions to little everyday crises.
Damage control for your nail polish emergency
Even with a long lasting Shellac gel polish, you somehow manage to get a massive flaw on your manicure. The best option of course is to have it professionally removed. If, however, an appointment is not on the menu, there is a certain art to picking your gel polish off, according to nail artists: by picking the gel off horizontally instead of along the nail, you damage your nails less. If you're going to pick, at least pick like a pro!
Remove those deodorant marks
Just out of the shower, you put your deodorant on, pull your favourite T-shirt over your head and there! – white deodorant marks all over it. Too familiar? Rubbing and water? I don't think so. There is a perfect little solution called the "
Deodorant Removal Sponge
" (no joke, produced by the same company that discovered "
Fashion Tape
"), which you can use to rub the stains off. If you need an alternative, a makeup sponge will usually do the trick.
Gap-free laser hair removal
Do you
laser your leg hair at home
? Then, try sectioning your legs into different areas with a white kajal pencil for a job well done. Stay away from dark pencils though, as they can really worsen the outcome, make the laser less effective and even result in skin burns.
Flawless pedicure
The pedi colour hasn't dried yet (what can I say, somehow it never does) and attempting to unscathingly maneuver your toes into your sandals or Birkenstocks seems like an acrobatic act. Not when you just shut your eyes and let your feet "lead the way". Based on research your instinct works better than your eyes, so try first, thank me later.
Perfectly winged eyeliner
Does your pitch black eyeliner wing look like a sad little worm instead of a sharp sexy line? Your credit card can double as the perfect eyeliner stencil when placed at the end of your eyelid at the right angle. The perfect cat eye, oh-so-simple.
Take off that long lasting lipstick
Your favourite kiss-proof lipstick lasts for hours. Totally perfect, except when it's time to take it off again. Classic makeup removers will hardly do the job – Vaseline on the other hand will, plus it will leave your lips baby soft. Just rub on and wipe off.
Photos by: Dior