Business , Fashion pilot mini-documentary , news , street style
Critical Thoughts on the street style photography in Paris
paris office.
5
October 2012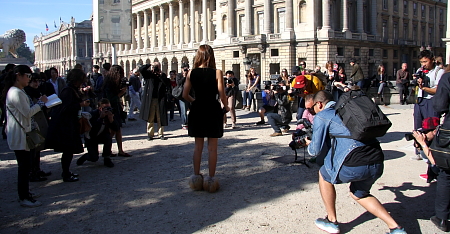 For almost 10 years, I'm now Street Style at Fashion Week in Paris, but this year I had the impression that this genre is just going to blow up any measure that can still be described as tolerable. To the normal join new photographers each year who believe that the only the right to have a shoot and start to stir things up and bumping into other Veteran. About 2 years ago, female students were introduced, shooten with small cameras and i-Phones, and where it is not clear to me where these pictures will be published. Today there are around even older women and men and take pictures. Please what does a house wife with a street style pic of - let's say - Anna Dello Russo?
Long is the street style photo is no longer reserved for the blogs. Each magazine today released its street style page and to Fashion Week began even the venerable WWD so on.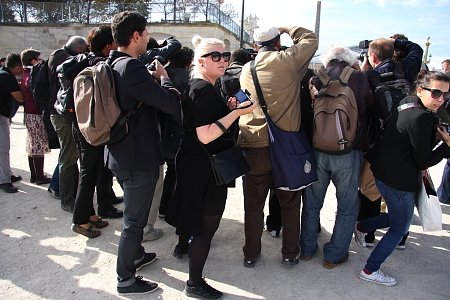 The guests at a fashion show must now pave the way to the entrance. Even better for the photographer is as if a carpet in Nina Ricci at the sand bottom of the Tuileries ausliegt, so do not make the ladies high heels, and the dirty photographer can line the edge.
Turning now abzuhaben from the crowd, some prefer street style shooting on a real - according to professional material: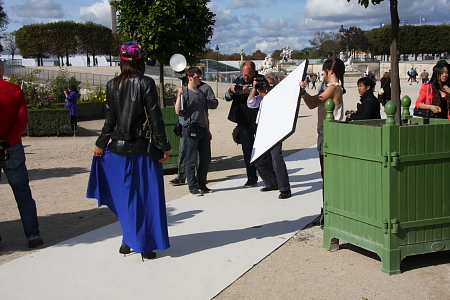 The Elle France had even built a small outdoor studio: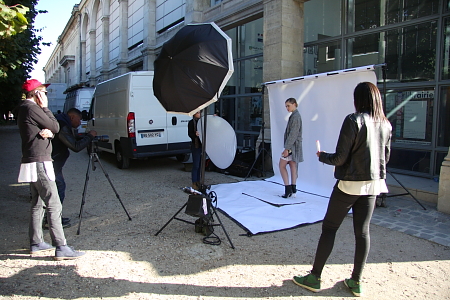 One particularly popular item of street style photographers are models, before or after the show.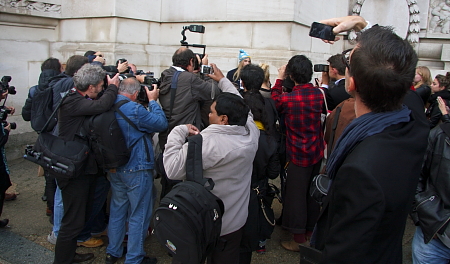 And the young women know that they better not rumzicken times, because to be snapped by street style photographers can certainly pay off for the career.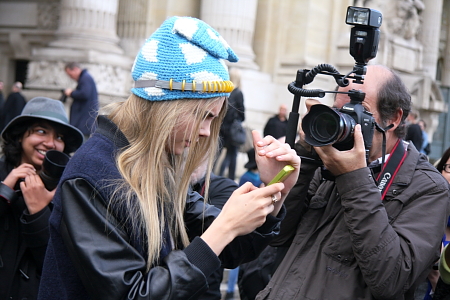 Which brings me to the second issue. How can I become famous street style pics? Let's be honest: An Anna Dello Russo, Elisa Nalin, Miroslava Duma, Hanneli Mustaparta, Julia Sarr Jamois, Caroline Issa, Giovanna Battaglia were only known by the images of street style photographers.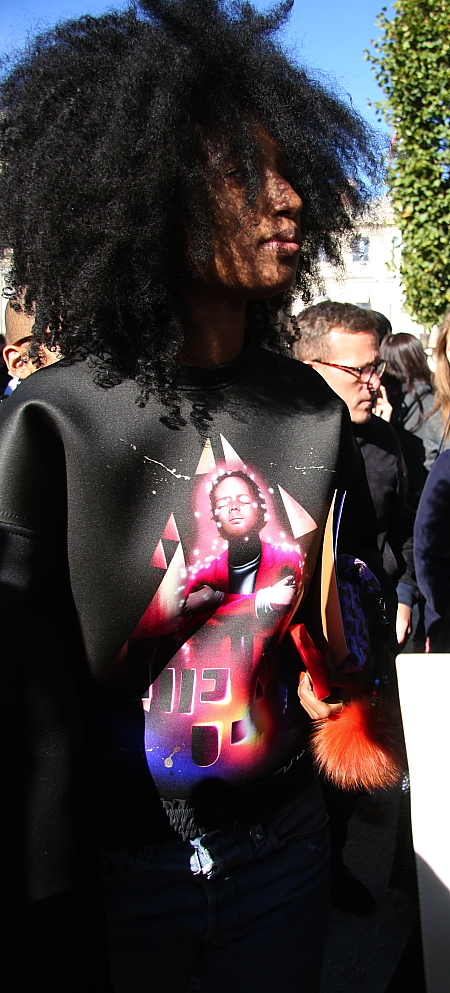 They are all pretty, thin, bright and always impeccably dressed - thanks to the generous gifts of the big fashion companies that have long since figured out that they can just advertise it as a display.
Long these ladies are the major street style photographer ( Tommy Ton , Scott Schuman, Garance Doré) entered into a close relationship.
It's a win-win situation for both sides. The photographer gets nice pics, that sell well, and the editors are famous through the images. It's now not that these ladies would all Chefredakteurinnnen of Vogue. Although there are some decent, but certainly not the most important position in the fashion department. And some work for magazines that are more cool than have a large circulation. Let's take the example of Wonderland magazine, Julia Sarr Jamois where works. Boss is not it.
Because a shoot for the career can be useful, of course, special requests can be catered for photographers.
The video shows Anna Dello Russo, as for the second time (with Miroslava Duma) the same distance running. Once she was gone in the way, but because there was time to just go the same route again. Then who has not yet be Pic of the photographer who gets it now. Because the more pictures, the more awareness, the more glory. This can pay off: They designed a jewelry collection for H & M and is a role model for advertising from J Crew.
Virginie also Mouzat nor Le Figaro, France soon Vanity Fair, could not say no to these lucrative offers. they also made ​​at J Crew with. Was she previously reluctant to stay even stand one second for the photographer, she now holds better silent. Very surprising.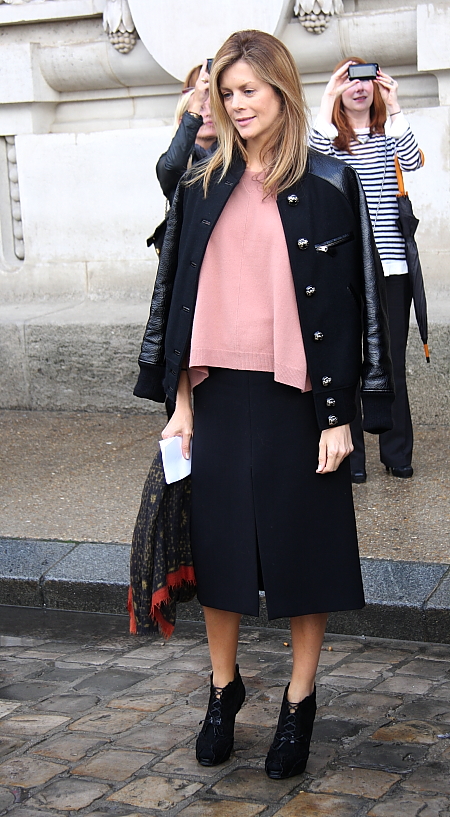 Newcomers who are not so well known, this "publicity" to know to take advantage. That I have never been incurred before this Fashion Week Erica Pelosini whose name I thanks to the notes of street style blogger Mario Villanueva now know (thanks again!), dominated the game perfectly, as you can see in this video. Unfortunately, I was late because I noticed it is only because they had previously thrown their hair at least 10 times back and forth.
We now come to those who really make a difference media. The editors in chief. Who are older and especially less noticeable. Suppose Suzy Menkes, one of the most powerful women of this apparatus. The flits from one show to the next and works.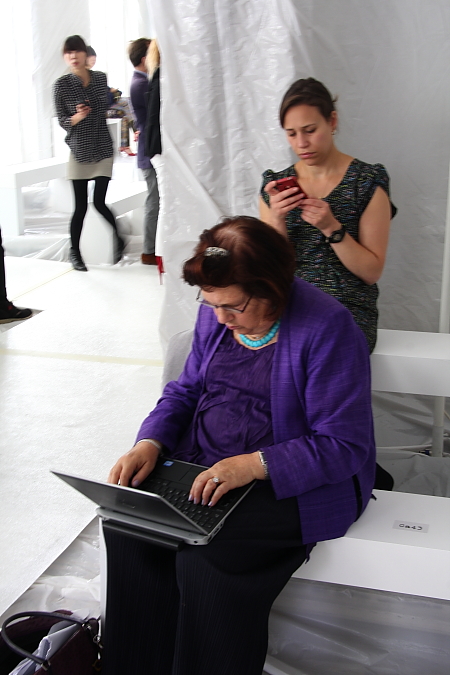 Or here: The Sozzani sisters always discrete.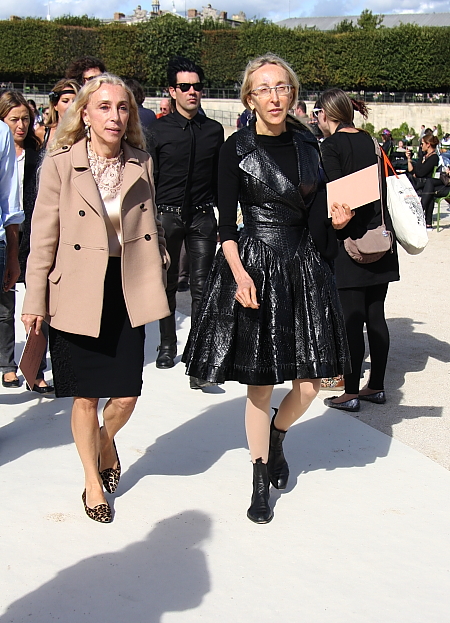 Here we have Ms. Arp of the German Vogue, the only noticeable because they always tracked straight and poker face with the look. I'm sure that it was hardly photographed by the great street style photographers to date.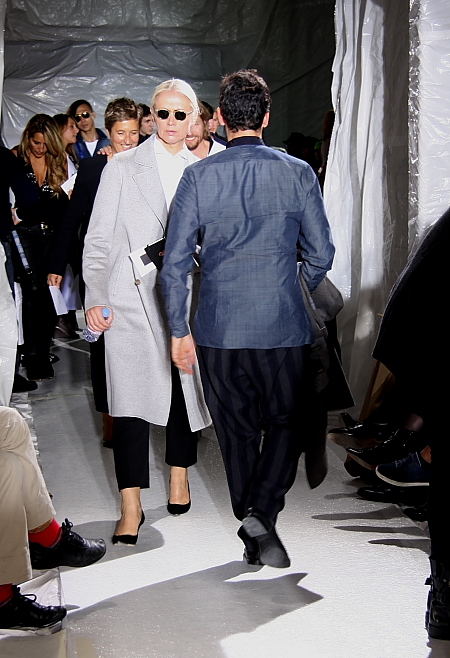 Anna Wintour leaves prematurely and that alone shows to be not recognized and snapped. But it is thanks to the Prada Devil book one of the few Vogue boss, who will ever pursued by countries street stylers.
Even the always happy available for Pics Carine Roitfeld has become calmer since she is no longer the chief of Vogue France and her own magazine. Her style is a clever, but never flashy.
Or take the fashion journalists from the second rank, the head of department - so the writers that are so inconspicuous that not a single photographer interested in them. Here we see, for example, the representatives of the two largest newspapers: FAZ and SZ.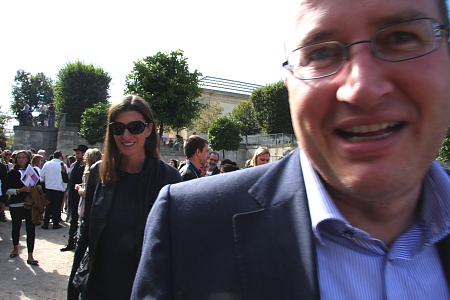 And we take that role in this game? We Modepilot, here's the audacity to critically look at the whole system and still have all of the pics?
Well, I stand there for so long. Many of my editor, who know me and for which I write the article, looked at me and looked studiously to the side. It was not considered at that time as a street style photographer. And today it is no longer there probably. I'm actually also just for fun joy. I see acquaintances. They were then already there: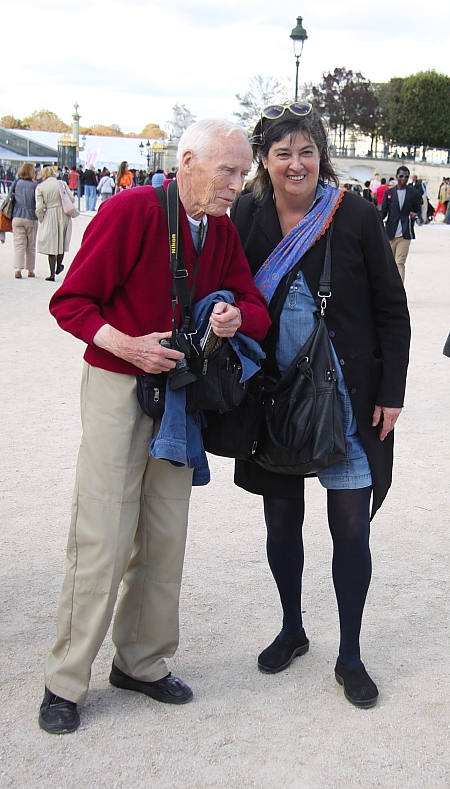 I'm running and not frantically from one to the next. Celebs just snapping only when they come in front of my lens. In a bunch I have long not throw me. In fact, the note also those who are on the run from the street stylers. Celebs and Roitfelds actually always run straight at me, because I stand there motionless in one place and from time to raise the camera. To me it's not about the perfect picture, but the situations. What's happening on the shows? And how can give the reader the image. I remain a journalist.
But yeah, I long for the old days. How then did the situation: One snaps a. And in peace. It was great.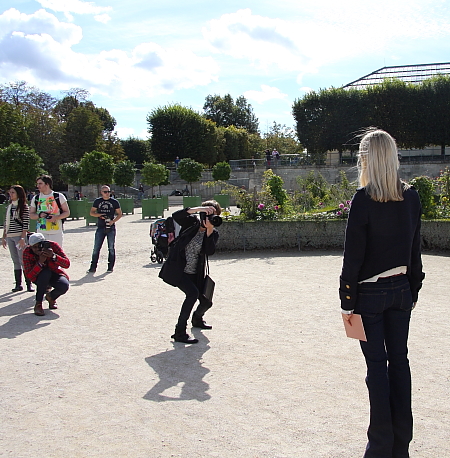 Photos: Paris office / Modepilot