PPR steigt bei Christopher Kane ein
Der französische Luxuskonzern PPR hat heute morgen seinen Einstieg bei dem schottischen Designerlabel Christopher Kane bekannt gegeben. PPR übernimmt die absolute Mehrheit an der Marke in Höhe von 51% der Anteile. Ziel ist, das Label des schottischen Designers weiter zu entwickeln, zu expandieren und die Marke auf die nächsten Businessschritte vorzubereiten.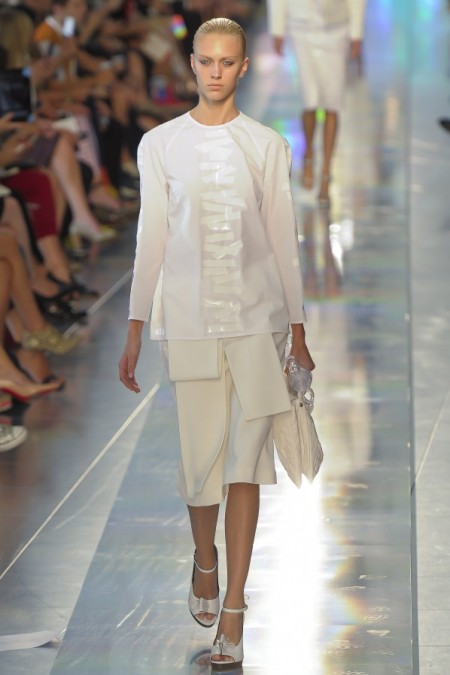 Die Marke Christopher Kane wurde 2006 gegründet. Kane hat an der Central Saint Martin's College in London studiert und gilt als einer der begabtesten jungen Nachwuchsdesigner für seinen innovativen und ideenreichen Stil. Der Schotte hat inzwischen (seit 2010) auch eine Herrenlinie und in den letzten Jahren mehrere interessante Kooperationen verwirklicht, wie mit den Marken Versace, Versus, J Brand, Topshop, Swarovski und Shiseido. Der Firmensitz ist in London. Kane beschäftigt 26 Mitarbeiter.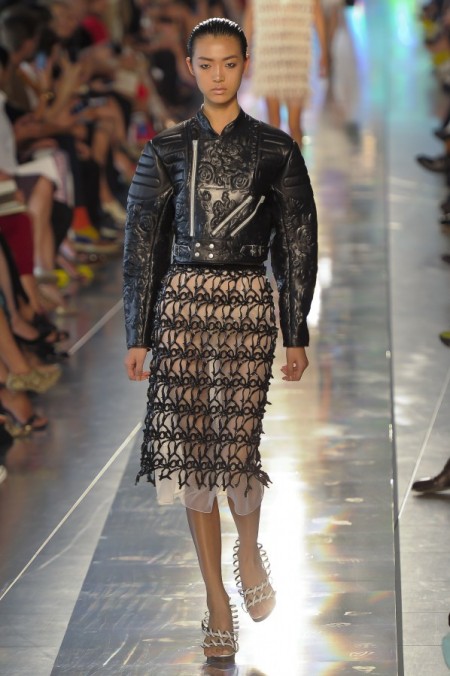 Dass PPR bei einer neuen Marke einsteigen wollte, hielt sich seit Wochen als Gerücht. Der Konzern verfolgt seit langem die Strategie junge Talente zu fördern. Wie der Einstieg von PPR bei Alexander McQueen und Stella McCartney beweisen.
François-Henri Pinault, Président-Directeur général de PPR, sagte:
"Christopher is a truly great talent who has shown a real sense of modernity in the way he mixes elegance and subtle constructions. In just a few years he has built a very distinctive and exciting brand with a unique DNA. I am delighted that Christopher Kane is joining PPR's portfolio of luxury brands and working with us to further develop his business as a global luxury brand. Christopher Kane is already established as a luxury label and has a tremendous intrinsic growth potential. We thus have great ambitions for the brand and will enable it to benefit from our expertise and know-how while providing the space for it to further develop its own creative identity."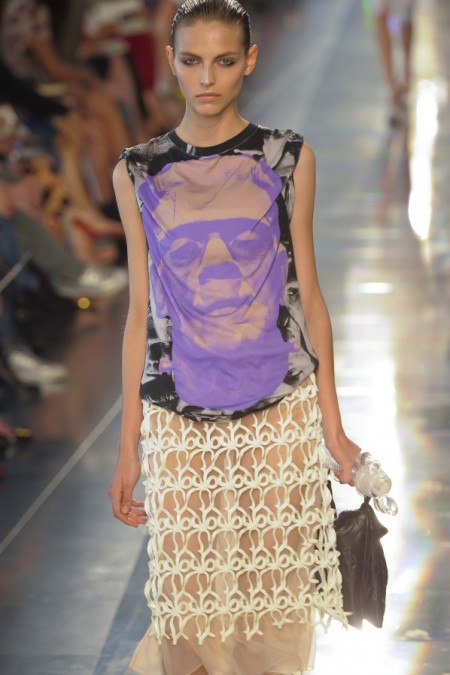 Kane, bekannt durch seine Affen-T-Shirts wird weiterhin in London defilieren.
Fotos: Catwalkpictures Sommerkollektion 2013