Diesel Black Gold hat wieder einen Designer
parisoffice. 23. Oktober 2012
Das nenne ich mal ein ordentliches Timing und eine ordentliche Stab-Übergabe. Wie berichtet, hat Sophia Kokosalaki im September ihre letzte Diesel Black Gold Kollektion angeliefert. Nun ist heute bekannt gegeben worden, dass ihren Posten der Norweger Andreas Melbostad übernehmen wird.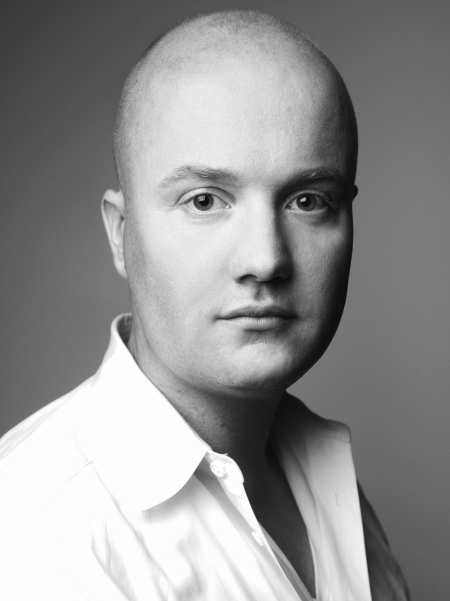 Einen ersten Vorgeschmack, was uns dann bei Diesel Black Gold erwarten wird, zeigt Melbostad bereits bei der Pre-Fall Kollektion im Dezember. Seine erste große Kollektion ist die Ready-to-wear für den kommenden Winter, die in New York im Februar zu sehen sein wird. Angeblich steht er für den Stil "sophisticated urban style with the rock-chic attitude".
Andreas Melbostad ist nicht ein Name, der sehr bekannt ist. Er begann seine Karriere bei Nicole Farhi in London, bevor er nach Paris wechselte, wo er Alber Elbaz bei Guy Laroche und Yves Saint Laurent Rive Gauche assistierte. Danach gab es Posten bei Nina Ricci in Paris und in New York for Donna Karan and Calvin Klein. Als Kreativdirektor arbeitete er dann bei Phi. Vor seiner Ernennung zum Diesel Black Gold Designer arbeitete Andreas Melbostad als eigenständiger Berater. Er sagt selbst, dass er stark von den 1980ern beeinflusst wäre.
Foto: Kevin Sinclair für Diesel PR