Mein Label to watch aus NY: Honor
parisoffice. 14. September 2012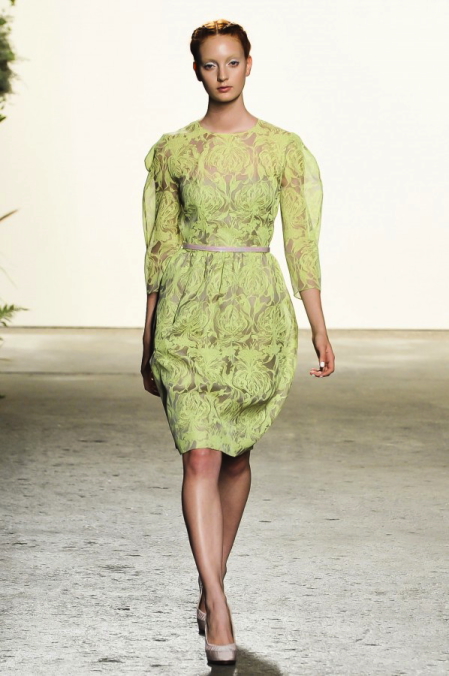 Oh, wie schön, dachte ich nur und dann musste ich mal auf das Label schauen: Honor! Mir unbekannt. Ein Label aus New York, hinter dem sich Giovanna Randall verbirgt. Und die hat eine bewegte Berufskarriere hinter sich: erst Opernsängerin, an Medizinstudentin und dann Modedesignerin. Ausgebildet in Mailand und beeinflusst von italienischen und welschen Wurzeln. Das Label ist ihrer Schwester gewidmet und richtet sich an "furchtlose" Frauen. Gegründet 2009 kommt ihre erste Kollektion im Frühjahr 2012 auf den Markt. Randall hält sich nicht lange auf und lanciert auch direkt Zwischenkollektionen. Die hier zu sehende Kollektion ist ihre fünfte.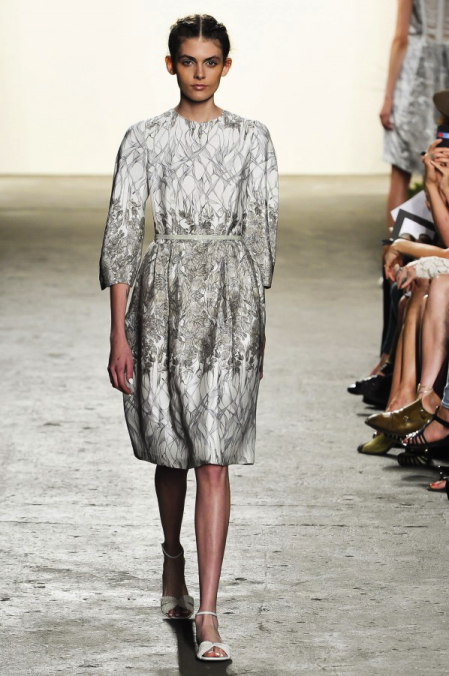 Ihr Motto: Clothing should make you feel free, free to be anything—you should wear clothes that make you feel like you, and it's totally fine to be one thing one moment and then someone else the next
Ihre Mode ist streng, schlicht und unprätentiös, aber stilvoll. es lohnt auch der Blick auf ihre Website, wo man die anderen Kollektionen sehen kann.
Fotos: catwalkpictures