NY: Jill Stuart und Mara Hoffman
parisoffice. 10. September 2012
Für mich gleich zwei Labels, die kommen.
1. Jill Stuart:
MJ hatte schon in den letzten Saisons auf Jil Stuart uns aufmerksam gemacht. In dieser Saison hat sie ihren Status als Label, das  langsam aufsteigt, bekräftigt.
Jill Stuart ist kein neues Label, sondern wurde bereits 1993 gegründet und wurde bekannt durch die Filmausstattung von Clueless und Lindsay Lohan als Role-Model für die Werbung. Stuart kommt selbst aus einer Textilfamilie, ihre Eltern machten in Sportswear. Inzwischen hat sie parallel zur Hauptlinie zwei Nebenlinien Jill by Jill Stuart, die es nur in Asien gibt, und Jill Jill Stuart, lanciert in 2010, und erhältlich in US Kaufhäusern.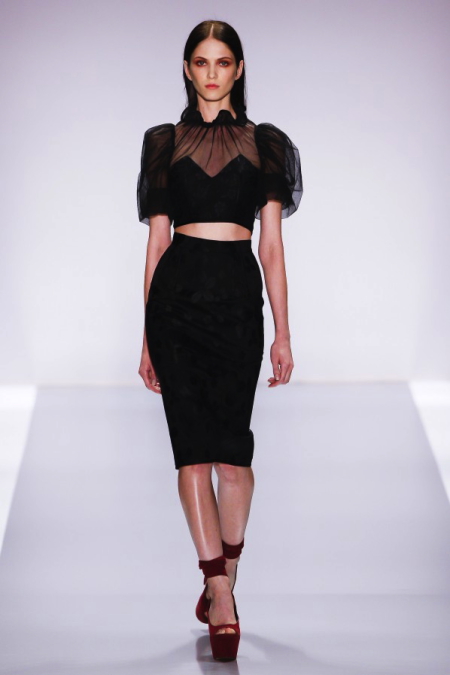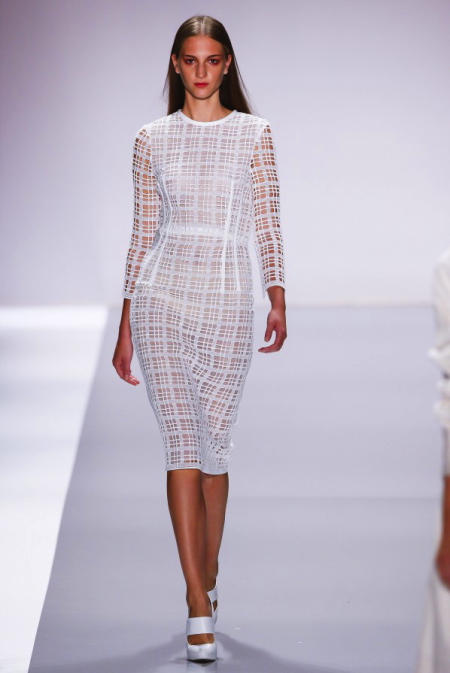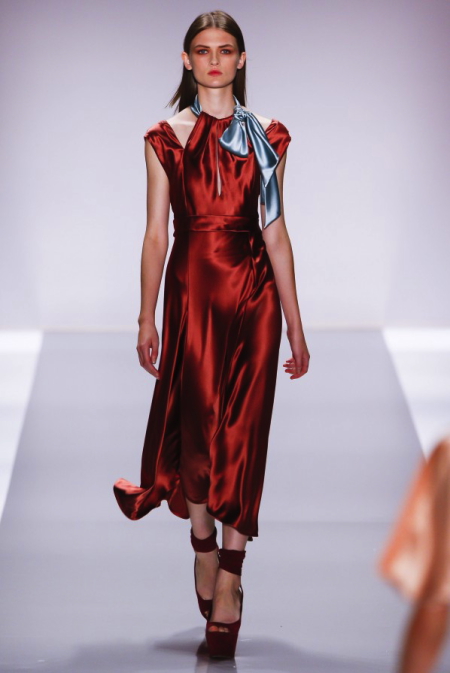 Für diese Saison bespielte die New Yorkerin die elegante Karte, aber sehr gelungen, mit viel Stil und schönen wie interessanten Stoffen.
2. Mara Hoffman steht für mich für fröhliche und Spaß machende Sommermode. Bunt, voller Muster und schöner Sommerfarben. Eine Kollektion, die Laune macht. Hoffmann, auch eine New Yorkerin wie Stuart, ist bekannt für bedruckte Seide.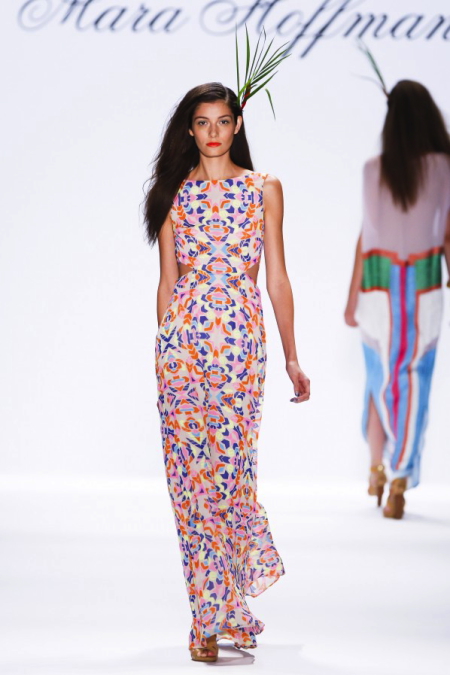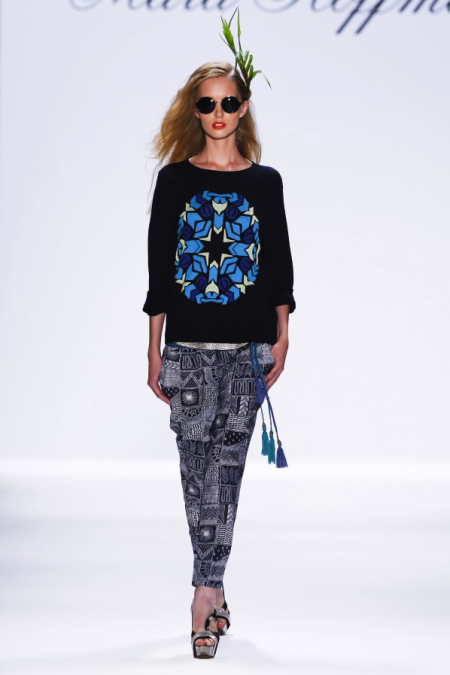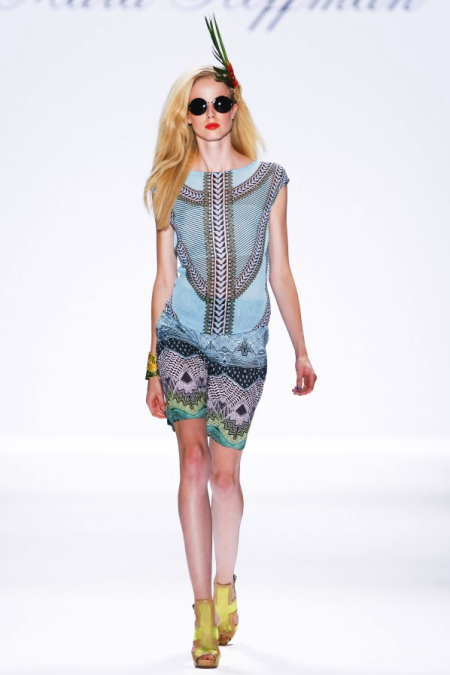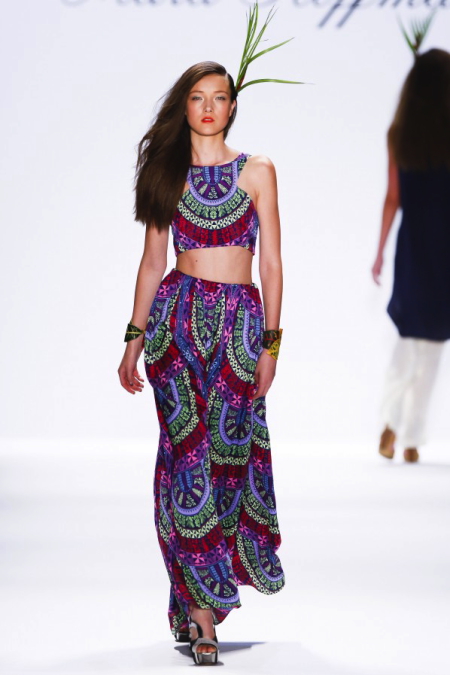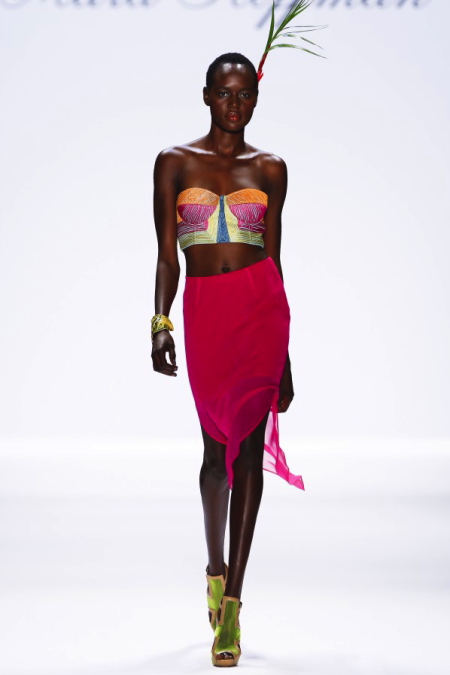 Hoffmann, früher Tänzerin, studierte an der Parsons School of Design in New York City
und dann an der Central Saint Martins College of Arts and Design in London. Ihr Label gibt es seit 2000 und einige Modelle waren in unserer Lieblingssendung Sex and the City zu sehen. Von Mara Hoffman gibt es seit 2008 auch Bademode.  Zu ihren Kunden zählen:
Helena Christensen, Halle Berry, Megan Fox, Rihanna, Katy Perry, Jennifer Lopez und Drew Barrymore. Ihre Sachen gibt es zu kaufen bei Net-a-porter.
Fotos: Catwalkpictures