Celebs, Haute Couture, Modepilot-Mini-Reportage
Modepilot-Mini-Reportage: Die Braut ist Fan Bingbing
Eine Modepilot-Mini-Reportage hatten wir schon lange nicht mehr. Manchmal liefert aber eine Standing-Karte eine Position, die sonst kein Fotograf hat.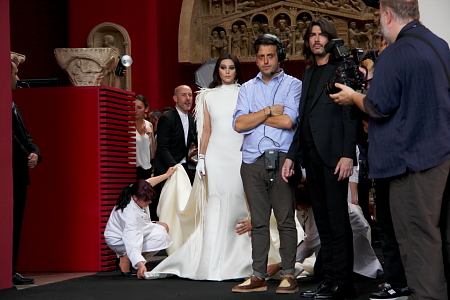 Hier meine Beobachtung aus der Looser-Reihe bei Stéphane Rolland mit besten Blick auf die die Braut Fan Bingbing, dem chinesischen Superstar. Der Designer begründete sein Wahl für die kleine zarte Schauspielerin folgendermaßen:
"All magical tales begin somewhere. Picture the Parisian morning summer sunshine. At eleven o'clock a swan alights before me. Fan Bingbing is quite unsettling. Not because she's already a living legend to an unfathomable audience. Not because of the styled elegance one would expect of a dynastic scion. But only because as our discussion unfolds, dancing around our respective passions, I observe her innate grace: humble yet aware. I am soothed and ultimately spellbound by little neck and hand movements. A face marble-sculpted, skin silk-transparent, a mane full, black and lush. The encounter peaks with an epiphany bubbling in my vision: a bridal gown where from delicacy springs an audacious strength – made just for Fan. Perhaps this is where the magic in a story should commence."
Los geht's. Raus aus dem Startblock mit Hilfe der fleißigen Hände.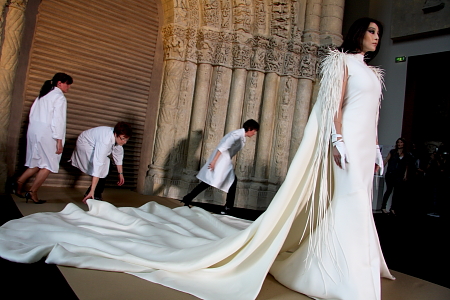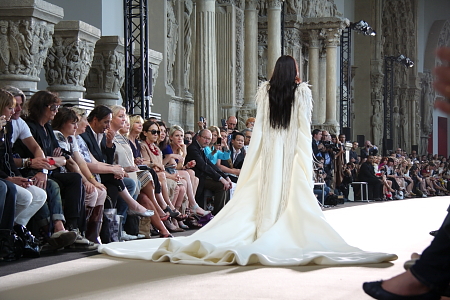 Fan Bingbing muss nun mit ihrer Monsterschleppe den weiten Weg hoch zu den Fotografen und von dort wieder runter. Danach darf sie posieren, nur können das leider die Fotografen auf dem Podium nicht sehen. Pech gehabt, Freunde.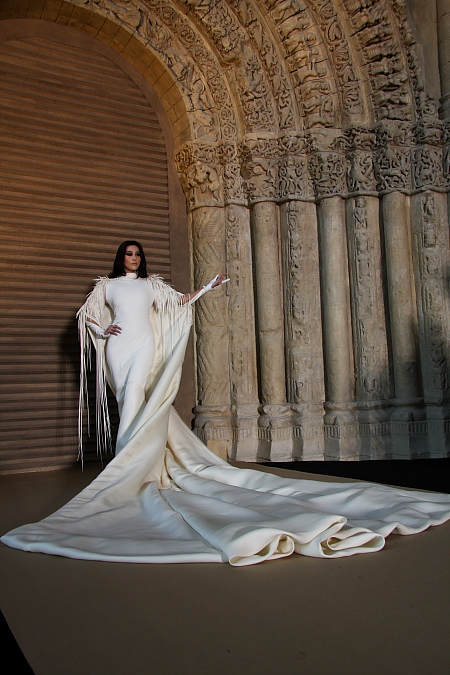 Uff, geschafft. Eine königliche Handbewegung in Richtung Designer. Und eine Wink zurück von dem Gegrüßten.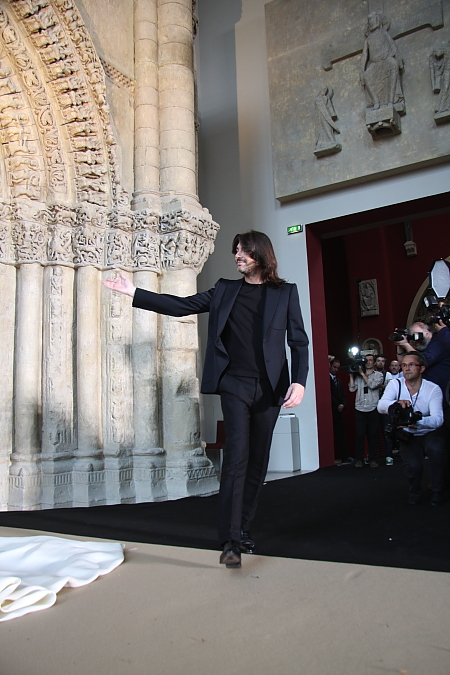 Dann dürfen auch mal die Fotografen ran: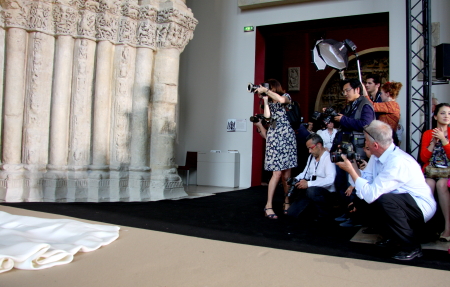 So, Arbeit erledigt, Fan Bingbing darf Feierabend machen. Abgang mit Hilfskräften.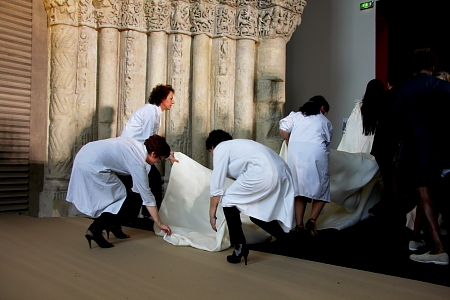 Fotos: parisoffice / modepilot aus der Standing-Position