Jil Sander für Jil Sander
parisoffice. 25. Juni 2012
Ich musste erst ganz kurz nachdenken: "Wer macht nun gleich nach dem Weggang von Simons die Mode von Jil Sander?" Und dann sah ich auf den Fotos unseres Fotografen Jil herself und da fiel es mir wieder ein. So schaut Frau Sander also nun aus: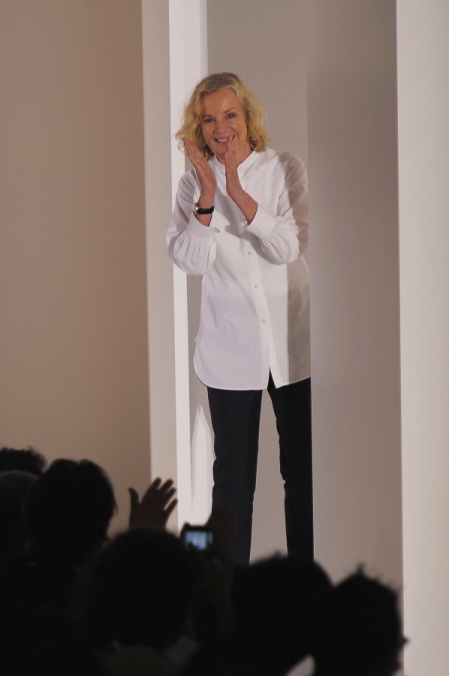 Wie immer. Kaum verändert. Sie hat auch immer noch das Gleiche an.
Und ihre Mode? Da ich so ganz unbefangen (Da es mir wirklich entfallen war, dass sie zurückgekehrt war.) die Kollektion betrachtete, dachte ich: Na, da hat aber einer die alten Raf Simons Modelle wieder rausgekramt. So irgendwie nichts Neues.
Ein paar schöne Stoffe,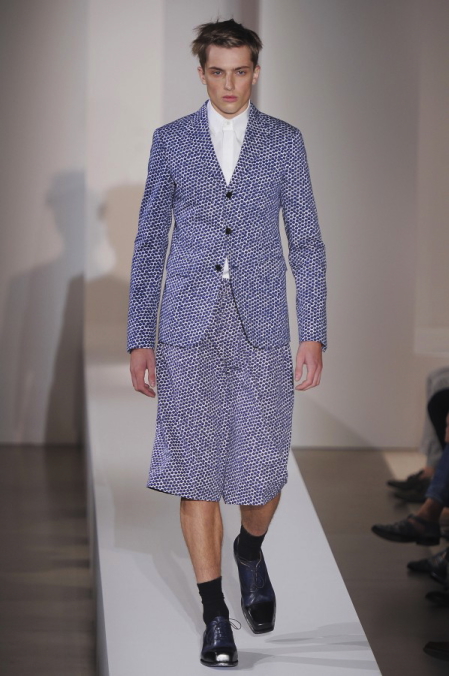 …, doch diese weiten Dreiviertelhosen  - naja, wem stehen die schon wirklich.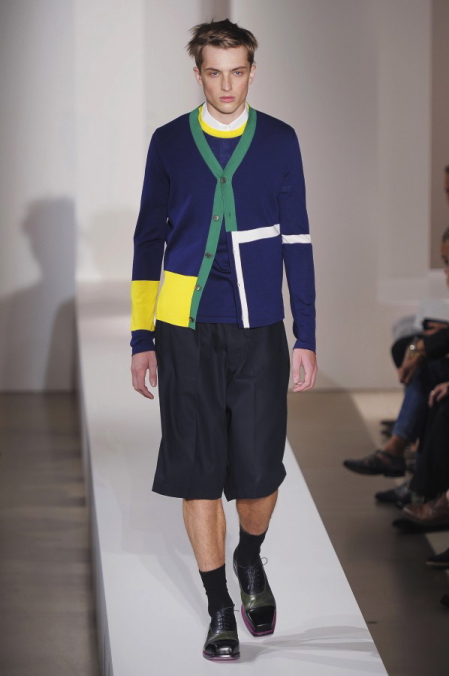 Ein bisschen Restfarbe aus Simons-Zeiten, aber ganz spärlich. Jil Sander wird zu ihrer Einfarbigkeit und schmalen Farbpalette wieder zurückkehren. Sache ist doch: Je älter man wird, desto mehr verglorifiziert man sein Werk. Desto weniger ist man flexibel. Also back to the roots.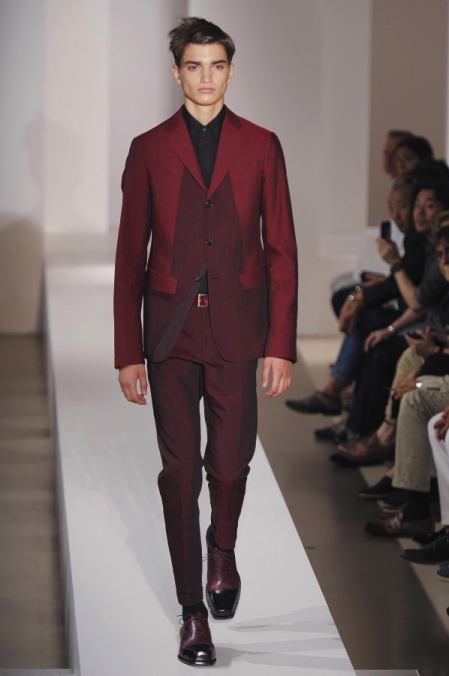 Kommen wir zu dem, was neu ist und sehr schön in meinen Augen. Diese Art von Intarsien-Jacken. Ich will es mal so nennen. Schöne dezente Zweifarbigkeit.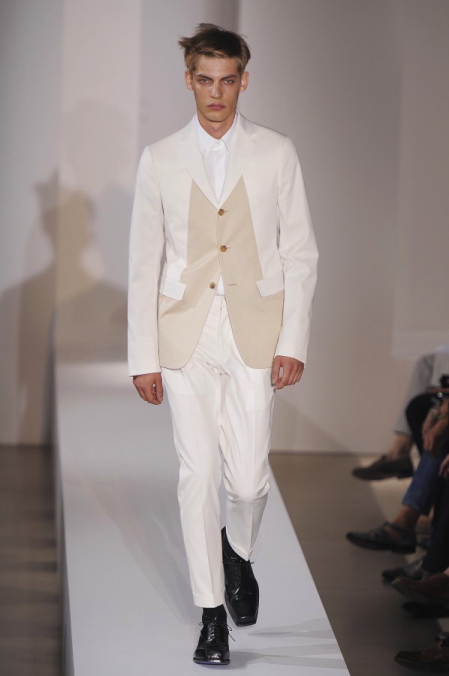 Wenn der junge Mann noch ein bisschen ein fröhlicheres Gesicht machen würde, sähe das nicht schlecht aus. Und wenn man andere Knöpfe hin macht. Die gefallen mir gar nicht.
Kurzum: Jil Sander hat eine sehr ordentliche Rückkehr hingelegt. Die Begeisterung hält sich bei mir in Grenzen. Saubere Arbeit für eine – soweit ich mich über mein langes Modeleben hinweg an ihr wahres Alter entsinnen kann – Über-Siebzigjährige.
Fotos: Catwalkpictures