Schiaparelli kommt zurück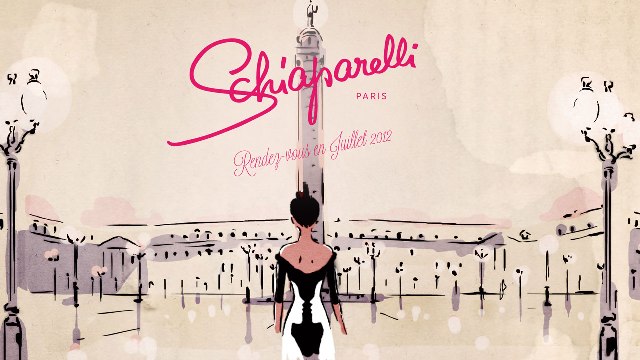 Wie toll ist das denn? Die Textilwirtschaft vermeldet heute, dass Schiaparelli nach 60 Jahren einen Neustart wagt. Im Juli soll am Pariser Place Vendôme ein neues "Maison" eröffnen, heißt es laut TW von Seiten des Marken-Inhabers Digo della Valle (u.a.Tod's, Hogan), dort habe die 1973 verstorbene Designerin Elsa Schiaparelli in den Dreißiger und Vierziger Jahren ein Atelier unterhalten. Und weiter: "Im Oktober sollen die neuen Designer von Schiaparelli in Paris vorgestellt werden, die ersten Kollektionsteile werden für März 2013 angekündigt." Wie das Design-Team dann Elsa Schiaparellis Surrealismus mit der Moderne zusammenbringt, dürfte sehr interessant werden. Und vor allem bin ich gespannt, wer das Team bilden wird.
In dem Zusammenhang DRINGEND empfohlen: die Ausstellung Schiaparelli and Prada: Impossible Conversations, die am 10. Mai im New Yorker Metropolitan Museum of Art starten wird. Auf der Website gibt es bereits einige der Exponate zu sehen. Und die Met Gala heute Abend - Auflauf mit allem, was Rang und Namen hat – läutet die Ausstellung  ein. 
Foto: screenshot schiaparelli.com; MoMA