Uncategorized
Cindy Sherman für Mac Cosmetics
parisoffice. 15. September 2011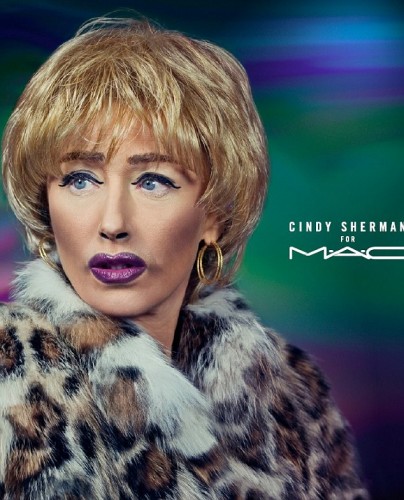 Was passiert, wenn sich eine Ausnahmekünstlerin mit einem Kosmetik-Make-Up-Unternehmen einlässt. Eine irrwitzige Kampagne, die alle Beauty-Make-Up-Kampagnen in den Schatten stellt. Cindy Sherman, inzwischen 57 und weltberühmt für ihre Selbstportraits, bei denen sie ihn verschiedene Rollen schlüpft und sich als eine Ausnahme-Verkleidungskünstlerin entpuppt, hat eine Kooperation mit Mac Cosmetics eingegangen.
Als Hitchcock-Blondine , Clown und normale US Hausfrau verkleidet, zeigt sie was die Mac Farbtöpfen so bieten. Das Clown Motiv, so weiß die Uk Daily Mail,  bezieht sich auf ihre Clownserie von 2003, die ich schon im Museum bewundert habe. Die Presseabteilung sagte dazu salomonisch: "Wir wollten, Make-Up auch mal anders zeigen. "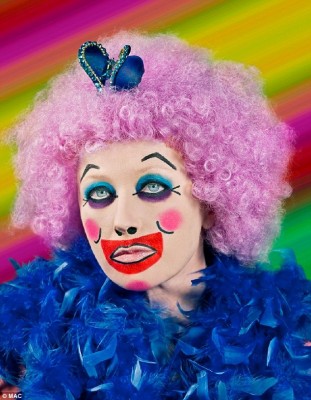 Na, das ist so eine Aussage à la:  Frau Sherman hatte künstlerische Freiheit und nun müssen wir damit leben.
Ich finde es rundherum einfach nur klasse! In den USA kommt das Make-Up Ende September in die Stores. Ob wir es auch bekommen, weiß ich leider nicht.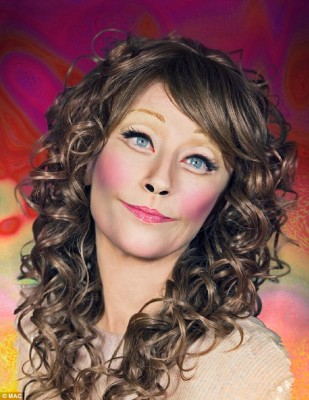 Und der nächste Streich folgt auf dem Fuß. Im November, so heißt es auch aus England, gibt es eine Koop mit dem Designer Gareth Pugh. Scheinbar soll das weniger bunt werden, aber auf seine futuristischen Kreationen Bezug nehmen.  Vor allem in der Verpackung:  "It's like a weapon. It's very different to MAC packaging. It's obviously still MAC, but it's me and MAC", so Gareth.
Fotos: MAC Cosmetics via UK Mail